Keep it real, represent what? My nuts!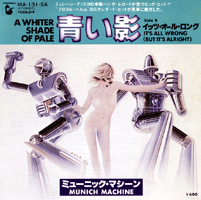 -Like
Van Damme in "Breakin'"
, Big Benjamin is going to appear onfield in the preseason opener against the Cardinals
for like two seconds
.
-Joey Porter, was recently activated from the Physically (Emotionally?) Unable to Perform list. Peezy, we missed you. Say something crazy for us.
-I think I saw Rick Ross driving a late model Mustang on Market Street in Philly yesterday. He was bumping some re-mix of Hustlin' I'd never heard before. Then again, there are about 300,000 dudes with that beard in Philly.
-I'm going to DC this weekend (and then on to Ocean City, MD). I will be sure to dutifully report any
Southeast Jerome
sightings.
-I'm probably very late to the game on this but...I caught like 5 minutes of that "America's Got Talent" show. All the negative things I could say about bad American Idol clones and musings about how we just don't make 'em like Teddy Pendergrass anymore, there was really a dude on that show last night named Bobby Badfingers with a huge leathermotorcycleparadisegarage mustache. I didn't even see him perform, but
the internet tells me
he is a
professional finger snapper
from the Bay Area.

I don't want to listen to any of his music or watch a youtube clip of his performance on the show. It's so much better having an imaginary Bobby Badfingers that I can make into whoever I want. He has a leather bar on a yacht. He knows everybody who ever put out a record on Casablanca except maybe Parliament. He can be seen dancing in the background of the documentary
Maestro
eleven times. Bobby Badfingers, we salute you.

-Part of having a job is finding out about all that humor on the internet targeted at people who wear collared shirts for a living. [toothpastefordinner.com]