drank university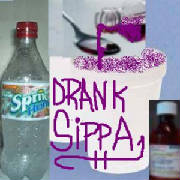 Bun B f/ Pimp C, Young Jeezy and Z-ro -
Get Throwed (rmx?)
Despite a headsmackingly dope Tom Petty sample (hi 8th grade!), Pimp C's new single "I'm Free" isn't that good. Neither was
Southern Smoke 23
. So I started thinking to myself: do I even like Pimp C?
But then I go and discover this video for "Get Throwed" with Pimp C's new verse tacked on the end. He rhymes while burning a hundred dollar bill. Wearing a jacket that says "Drank University."
Chad, I'm sorry I ever doubted you.
Bonus:
Way Outdated UGK Site
.