Don't forget to renaissance it!
With my beloved Pirates doing everything they can to build up anticipation for Steelers minicamp, I can't help but stare longingly up I-76, over to I-80 and straight north from Toledo and wonder what the fuck David Littlefield was thinking when he hired Jim Tracy instead of Jim Leyland. Not that Tracy should be expected to immediately turn the Bucs around, but has anybody noticed that Jim Leyland wins division championships while he's taking a shit? He has the Tigers
sitting atop the whole AL
. The cats are the AL version of the Pirates- new park, 13 years of futility, venerable, historic, terrible. With the exception of Ivan Rodriguez, who is a bona fide team leader and a guy who can really handle a staff, the teams are pretty similar. These similarities imply to me that Leyland could have probably brought the Bucs up to .500 this year.
He would have taken the Bucco job if they went after him hard right at the time they fired McClendon (who wasn't the problem, by the way). He was scouting the Pirates for St. Louis and coaching Pony League in Crafton or something, waiting for the phone to ring. Headlines started popping up in September, 2005 reading "Leyland: Pirates' job is attractive." The man wasn't exactly communicating through signs and wonders. Shit, after getting kicked hard in the balls by that franchise for
the last 13 years
, it doesn't even hurt anymore.
Before I move off the subject of baseball, let me lay this gem on you: Julio Franco, 48-year old pinch-hitter for the Mets, eats something like 8 egg-white omlettes a day, each possibly blessed by a witch doctor.
According to BestLife magazine,
he also prays compulsively and lifts weights with the former Mr. Universe for 90 minutes a day. No wonder he's had longevity not seen since Satchel Paige.
A google search for "julio franco" and "diet" turns up over 88,000 hits- that should tell you something cosmic is going on here.
Personally, I think Julio has been stealing the souls of younger ballplayers regularly since the late 80s. Look at
this man's face
and tell there's any other way to explain
how he hit .257 last year
. I am also deeply suspicious about the fate of Derek Bell's soul circa about 2000, oh, and I think Julio got a big boost from Daryl Strawberry somewhere in there.
The only reason I bring this up is that
Big J's career
, which began in 1982 with the Phillies, has spanned the entire video game era. The boys over at progressiveboink.com give us
a touching visual retrospective
.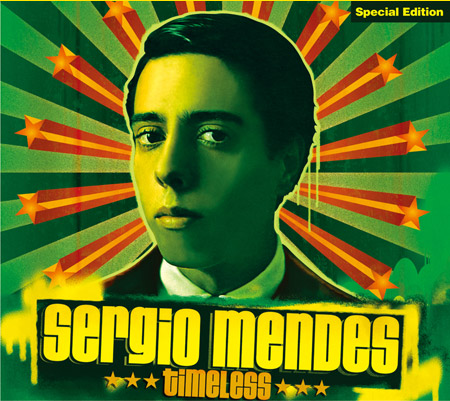 And now for something hrrrr-tastic in a Philly stylee, Pat's Steaks couldn't have asked for a better ad campaign than the one they got courtesy of Joe Vento's big mouth across the street at Geno's. Now, to add to all the Freedom Fries regalia, Daniel Faulkner totems and (not making this up) Hummer with a PA system that he uses to blast anti-Mexican propaganda through South Philly, Joe, grandson of Italian immigrants, has taken it upon himself to
frame the immigration debate
. At least he doesn't say "moolie" in the newspaper.